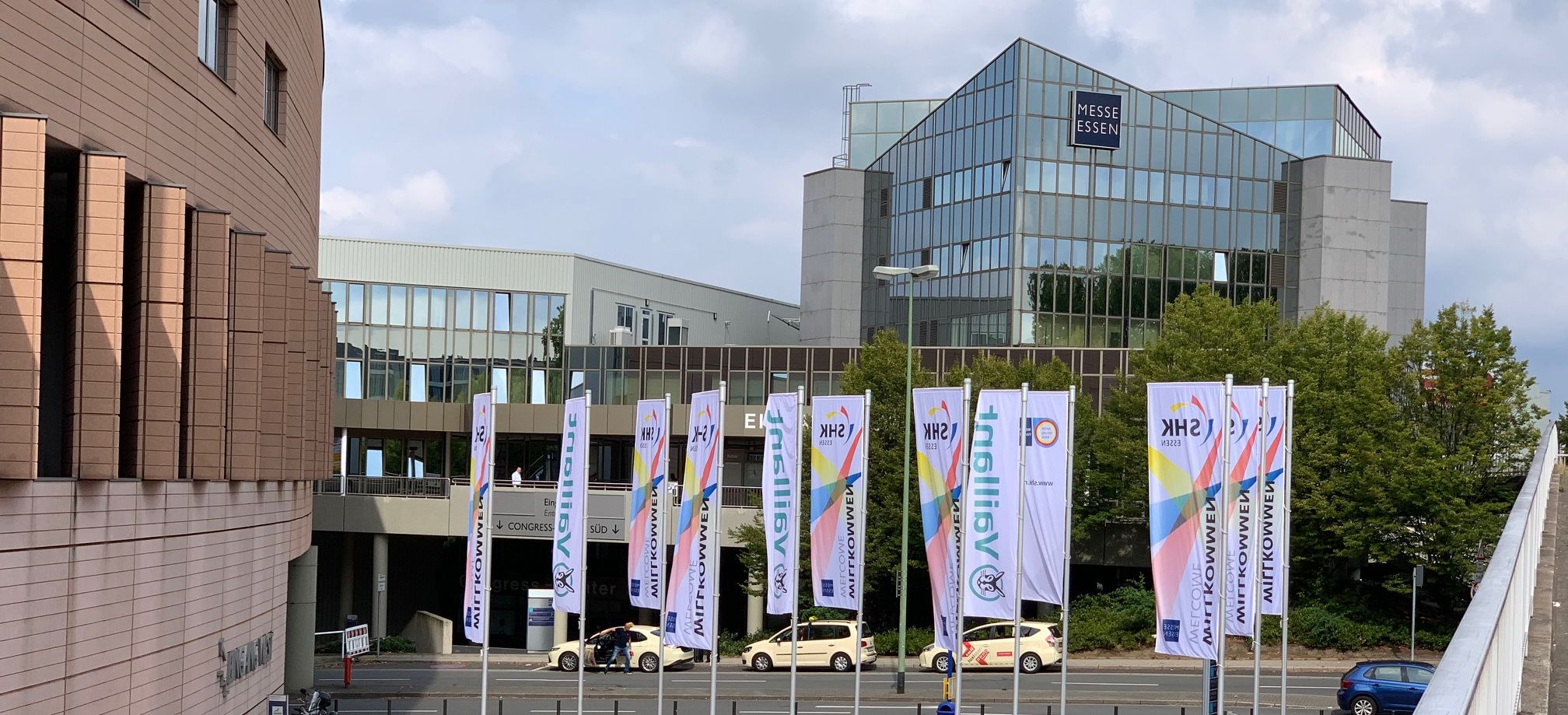 ZEWOTHERM: 20 years – from underfloor heating systems to integrated heating systems
From the very beginning, Zewotherm has single-mindedly focused on complete solutions: "20 years ago, we seized the opportunity – at that time with an admittedly very manageable product range – to establish ourselves on the market," says Andreas Ziegler.
KWD-SHK, 22.09.2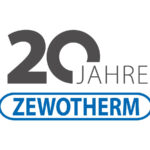 022. Zewotherm celebrates 20 rapid years. In the process, many other factors besides courage contributed to the company's growth. Great employees, reliable partnerships with suppliers and cooperation partners, and close customer ties. "But one thing also counted: a huge portion of luck. Because not everything is in our hands – and we do well to be aware of that." This is how Silke and Andreas Ziegler, founders, owners and managing directors of Zewotherm, put it.
Milestones
2002: Foundation as "system provider for underfloor heating". Start with 2 employees in office flat.
2004: Expansion of range panel heating, increase to 4 employees, start of construction administration.
2006 – 2009: Construction phase 2 with production and storage hall, expansion of administration, increase to 30 employees.
2010: Expansion of warehouse capacity, 100 employees. Expansion of product range to include regenerative energy producers, focus on holistic energy and heating systems.
2011: Trade show premiere, reaching the 3 million mark in delivered panel heating systems, team grows to 140 employees, provider of complete solutions for renewable energies, entry into pipe manufacturing with Unatherm.
2012: Inauguration of the 4,000 m² new building complex with administration, training / showroom and warehouse & logistics, residential ventilation ZEWO Air is added to the product range, sales of heat pumps start. Admission to the Bundesverband Wohnraumlüftung e.V. (Federal Association for Residential Ventilation).
2015: Implementation of an installation service for large-scale FBH installation or for order peaks at the specialist trade.
2017: Complementation of the product range for decentralized residential ventilation, new addition of the ZEWO Loft decentralized residential stations, expansion of the factory customer service for renewable energy and expansion of the installation service for panel heating, increase to 200 employees.
2018: Opening of the Zewotherm Systemhaus in Poing/Munich for information and training.
Completion of the extension and conversion measures in Rem agen, new storage and logistics capacities, training and administration rooms are added.
2019: Foundation of ZW Logistics, renewed expansion of the Remagen site for the logistics center. Increase in the scope and output of the Zewotherm photovoltaic system to generate energy for the company and production buildings and electric vehicles.
2020: In February, the business of EHT Siegmund from Bad Honnef is taken over in the proKlima division; the globally patented multifunctional system is now marketed as the new ZEWO MultiFloor. In March, ZW Plan is founded, an experienced team advises and plans complex building projects, helps with the planning of energetic renovations and develops well-founded energy and heating concepts. In June, Zewotherm B.V. is founded to meet the increasing demand in the Netherlands and Belgium. And in October, the DigiCademy goes online, supplementing the live training courses in Munich and Remagen.
2021: In March, ZW Service & Montage is founded. Since April, Zewotherm has also been present in Berlin. In the Tempelhof district, Team Ost is available for consulting and training. In May, the company enters the solar market: The new photovoltaic segment serves private and commercial construction projects. In August, the world's most efficient heat pump "LAMBDA" becomes an integral part of the range of regenerative energies. In November, ZERWO Systems is founded as a strategic step with a clear focus on digitalization, process optimization, process control and consulting.
2022: And things continue at a rapid pace in the anniversary year as well: Zewotherm Holding is founded in January to set the course for the future, further growth and success. In February, ground is broken for the next expansion in Remagen: New offices, an expanded training room and meeting rooms are to be added. The 270 employee mark is reached.
The Zewotherm group of companies, which has grown over the years, is a network of production and sales sites, joint ventures and company holdings. It contributes to being able to serve the different needs of the sanitary and heating market in Germany and Europe today and in the future.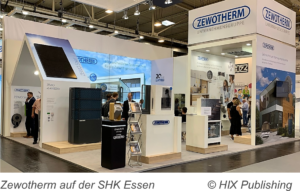 Silke Ziegler describes the future as follows: "Our drive for the next 20 years and beyond is always to provide the best products and the best service for a healthy indoor climate – for people and the environment.
Zewotherm GmbH, Remagen /DEU,
www.zewotherm.de.
Market Reports