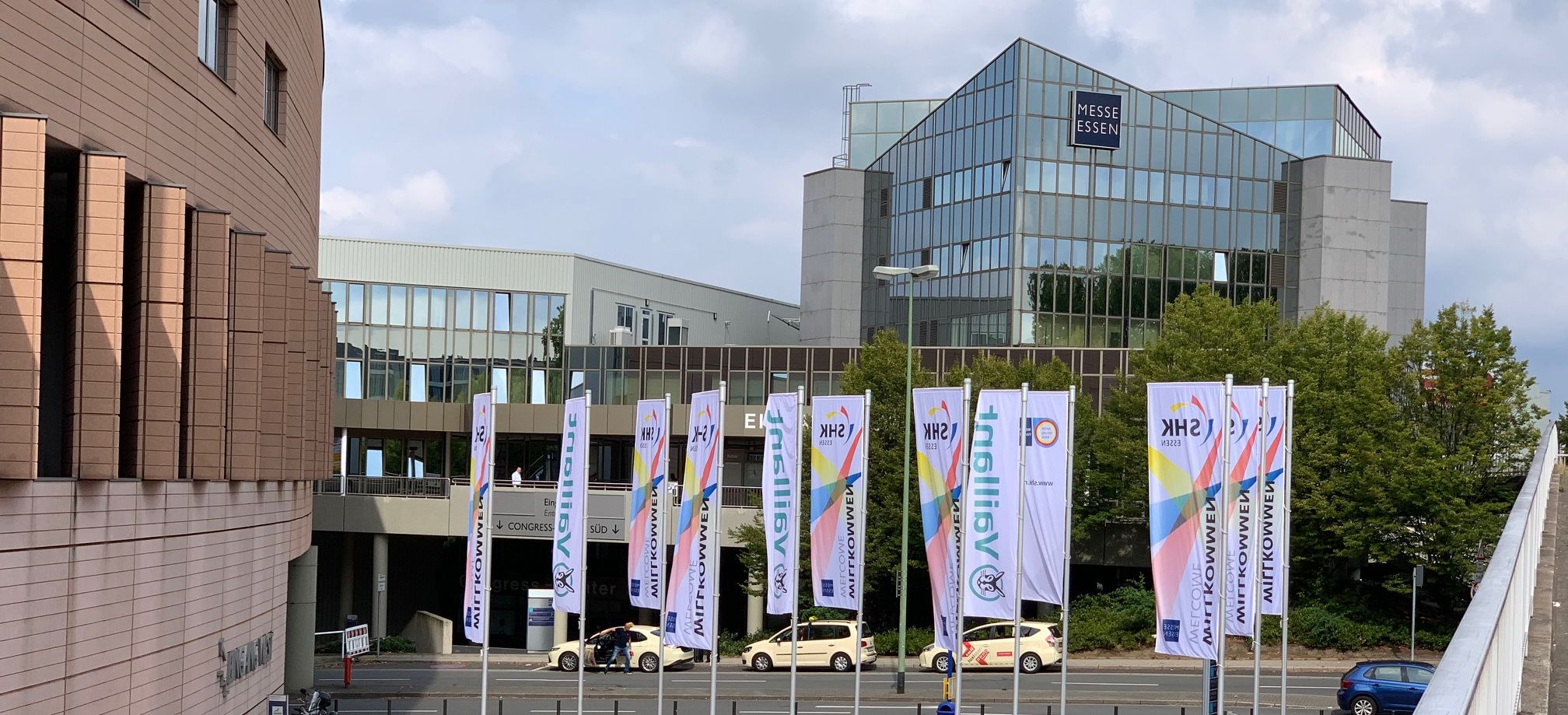 SHK-Essen (Germany): Super talks, great atmosphere – but also thoughtful mood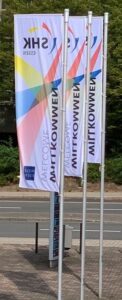 A trade show follow-up report by Jutta Hix, Editor-in-Chief KWD-globalpipe, Sept. 16, 2022.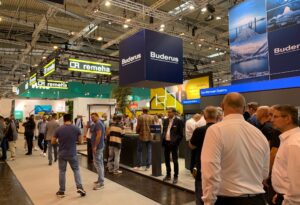 The enthusiasm to meet again at a trade show and to have personal conversations was clearly noticeable! There were few really new products, many product line extensions, but the exhibitors' first priority was personal contact with customers or possible new customers.
I had entered SHK Essen on Tuesday through the West Entrance in Hall 1 with the heat pump suppliers. There was a lot of hustle and bustle here. When I went further in the direction of the other halls, it became noticeably quieter. On Wednesday, on the other hand, all the halls were very busy, at least during the peak hours.
But I also noticed that there were many open spaces in the halls that were used for cafés, seating areas, etc.. There were also large meeting places, e.g. for trainees. After all, a few exhibitors had not come and the empty areas had to be concealed.
Officially, Messe Essen reported 406 exhibitors from 15 countries and 24,000 visitors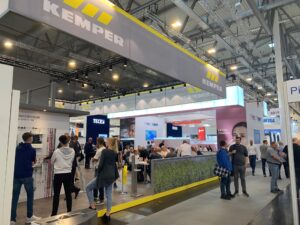 in its final report. For comparison: in 2018, there were 44,000 visitors and 567 exhibitors from 15 countries (in 2020, the fair had been canceled due to Corona).
On the part of the pipe manufacturers, all important companies from Germany were represented and showed their products. There were a few novelties in well-known product areas and many additions to existing product lines. We will report on these in detail in our industry service KWD-SHK.
My conclusion: I was very pleased to refresh personal contacts and to make new ones. I had really missed the hustle and bustle at the trade fairs. Nevertheless, many exhibitors told me that the ifh in Nuremberg (in April 2022) was better attended, at least in terms of sentiment, and that after the end of the trade show you have to check carefully whether a visit to the trade show – regardless of which trade show – is still worthwhile. However, it has to be said honestly that I had also heard this sentence more often in the time before Corona. Nevertheless, I am already looking forward to the ISH in Frankfurt in March 2023 and really hope that it will take place.
A commentary by the editor-in-chief Dipl.-Ing. Jutta Hix
Photos: Jutta Hix, HIX Publishing
For comments on the commentary, please contact hix(at)kwd-online.de.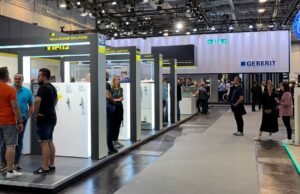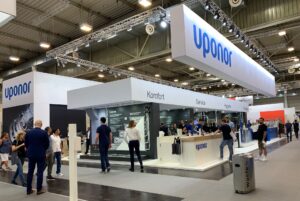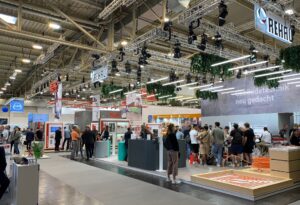 Market Reports