nmc CLIMAFLEX® naturefoam now contains more than 30% recycled raw materials
nmc CLIMAFLEX® naturefoam now contains more than 30% recycled raw materials
04.05.2022
nmc is increasingly focusing on the circular economy with CLIMAFLEX® naturefoam. The family-owned company specializing in innovative foam products is making significant progress in resource conservation and climate protection.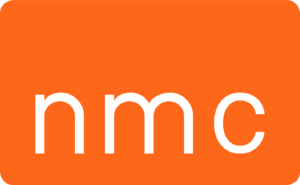 CLIMAFLEX® naturefoam pipe insulation contains both recycled and mass-balanced polyethylene material. Fossil raw materials as well as additives to improve insulation values and fire protection complete the composition.
The use of recycled material helps to reduce plastic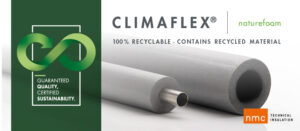 waste and conserve natural resources – without any loss of quality! The mass-balanced raw materials are biocircular raw materials. These include recycled waste with a biological origin from agriculture, forestry or related industries (e.g. used cook-ing oil). These organic waste streams are converted, during the manufacturing process, into pure building blocks for the extraction of polyethylene (the base material for nmc foam products).
Norbe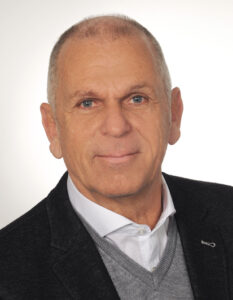 rt Kehrer, Head of Engineering Insulation Products explains, "The ISCC PLUS certifica-tion (International Sustainability & Carbon Certification) obtained by NMC proves on the one hand the material origin and on the other hand the full traceability of the materials along the entire supply chain. These certificates ensure that the mass-balanced materials used in our CLIMAFLEX® naturefoam products actually come from sustainable sources."
The existing EPDs (Environmental Product Declarations) certified by the IBU (Institut für Bauen und Umwelt), which are mainly used for building certification, will of course be replaced. The new EPDs for CLIMAFLEX® naturefoam include the entire life cycle analysis according to the updated EN 15804-A2 standard. Norbert Kehrer is enthusiastic: "We are pleased to be able to offer you our new CLIMAFLEX® naturefoam products based on recycled raw materials from July 1, thus helping to make our world a little bit more sustainable once again."
Source: nmc Deutschland GmbH, www.nmc.insulation.com, www.nmc.eu.
Market Reports