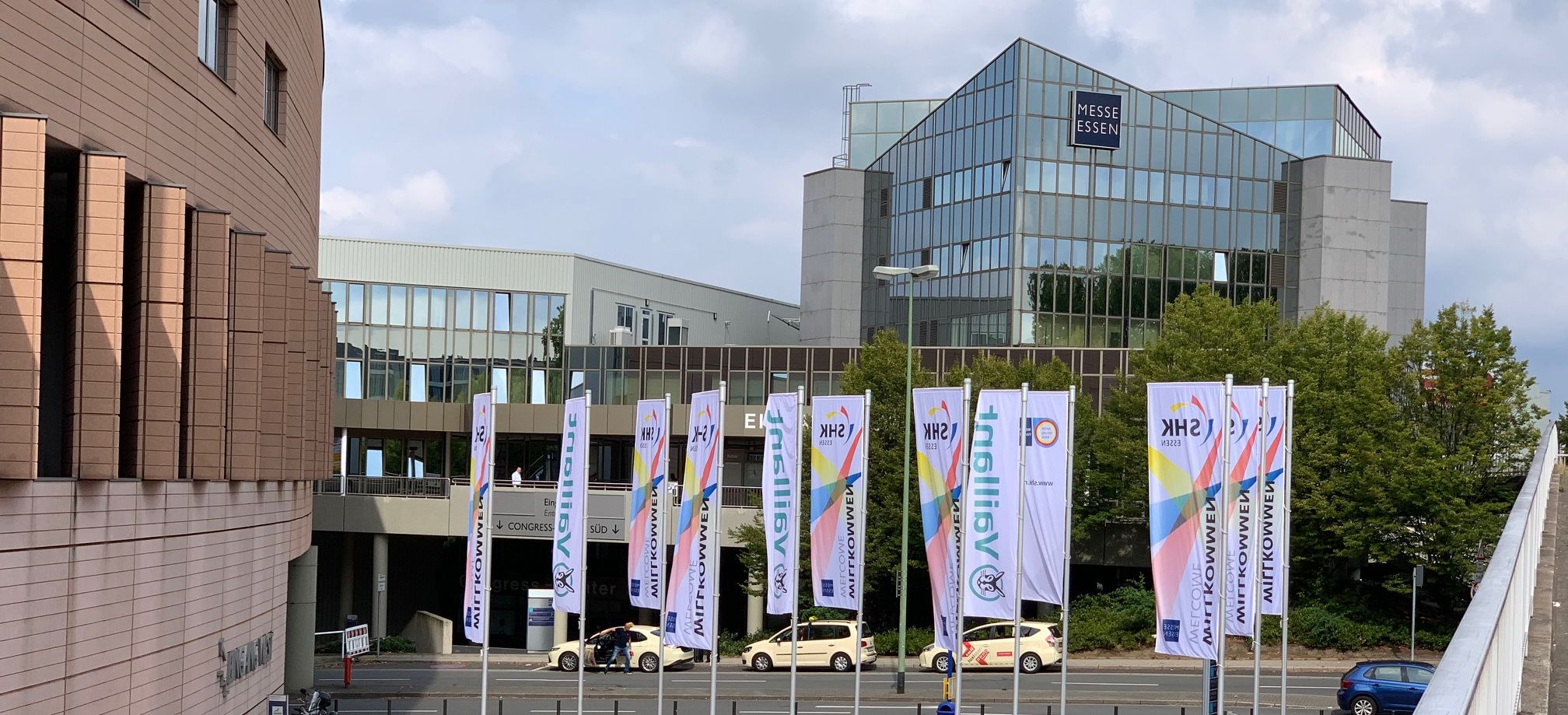 Uponor PEX pipes celebrate 50th anniversary
Today, we are celebrating 50 years of being part of the lives of millions of people who have benefited from safe drinking water, comfort, and energy savings thanks to more than 6 billion meters of Uponor PEX pipes installed worldwide. But this is just the beginning. 50 years later, the pipes have proven to be resistant and versatile and are not only still around but continue to be the basis for further sustainable innovations.
Uponor introduced cross-linked polyethylene tubin (PEX) in 1972 an revolutionized the entire industry.
PEX pipes are durable, resistant, and easy to install and handle.
Uponor launched the first bio-based PEX pipes, PEX Pipes Blue, in 2022.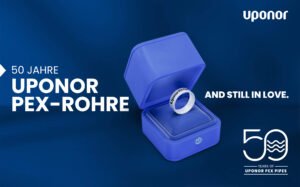 In September of 1972, Uponor (formerly Wirsbo) was the first manufacturer worldwide to launch cross-linked polyethylene pipes, or PEX in short ― a game changer for the industry. In the past 50 years, the durable and non-corrosive material has boasted flexibility and proven to be versatile: able to withstand temperatures of up to 95°C, it is suited for a variety of applications. First used in underfloor heating, PEX pipes are mainly used in heating and cooling systems, tap water and radiator connections today.
Versatile and easy-to-install industry standard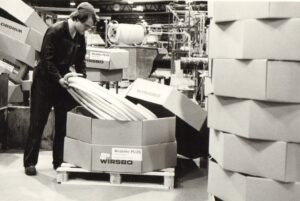 The material's flexibility makes installation particularly easy: the pipes are delivered on large coils or boxes and can be cut on-site meeting the individual needs. In addition to their outstanding chemical and hygienic properties, PEX also features a thermal memory, the so-called "memory effect", allowing for a fast and secure connection with the Uponor Q&E fittings that were launched in 1994: Once expanded, the pipes shrink back to their original size around the fittings.
"What started in Wirsbo, Sweden in 1972 not only changed the industry of underfloor heating, drinking water and radiant cooling applications but the lives of many people. Uponor PEX pipes still define the standard worldwide to ensure safe and pure water supply. We want to thank everyone who has accompanied Uponor's journey and achievement in bringing Uponor PEX pipes crosslinking polyethylene structure to the top of the industry during these past 50 years," says Michael Rauterkus, President and CEO, Uponor Corporation. "We look forward to a bright future where we have already taken the next step: PEX pipes Blue which are now based on up to 90% renewable feedstock is our next milestone on our journey of moving forward to a better tomorrow."
Continuing innovation: PEX Pipes Blue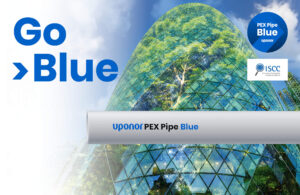 Even 50 years after its initial launch, Uponor PEX pipes continue to innovate and accelerate sustainability. Earlier this year, Uponor launched PEX Pipes Blue, the world's first bio-based PEX pipes with ISCC certification based on the mass balance approach. The pipes feature a reduced CO2 footprint of up to 90% compared to fossil-based PEX pipes, while keeping the same outstanding performance, features, and quality. Thanks to the reduced CO2 footprint, Uponor PEX Pipes Blue allow construction projects to be more sustainable.
Uponor in brief
Uponor is rethinking water for future generations. Our offering, including safe drinking water delivery, energy-efficient radiant heating and cooling and reliable infrastructure, enables a more sustainable living environment. We help our customers in residential and commercial construction, municipalities and utilities, as well as different industries to work faster and smarter. Uponor employs about 3,900 professionals in 26 countries in Europe and North America and Uponor's products are sold in more than 80 countries. In 2021, Uponor's net sales totalled approximately €1.3 billion. Uponor Corporation is based in Finland and listed on Nasdaq Helsinki.
www.uponorgroup.com
Market Reports